Huawei has announced its high-end P20 Pro which challenges the very existence of iPhones and Galaxies. With three rear cameras and a stunning 24 megapixel front camera, this phone is indeed awesome.
Quick Specs:
RAM– 6 GB
Processor-octa-core Huawei Kirin 970
Camera- Front: a 40 mp main camera, a 20 mp monochrome and an 8 mp telephoto. Rear:24 megapixel
os– EMUI 8.1, based on Android Oreo.
Screen-oLED(407ppi).
Design: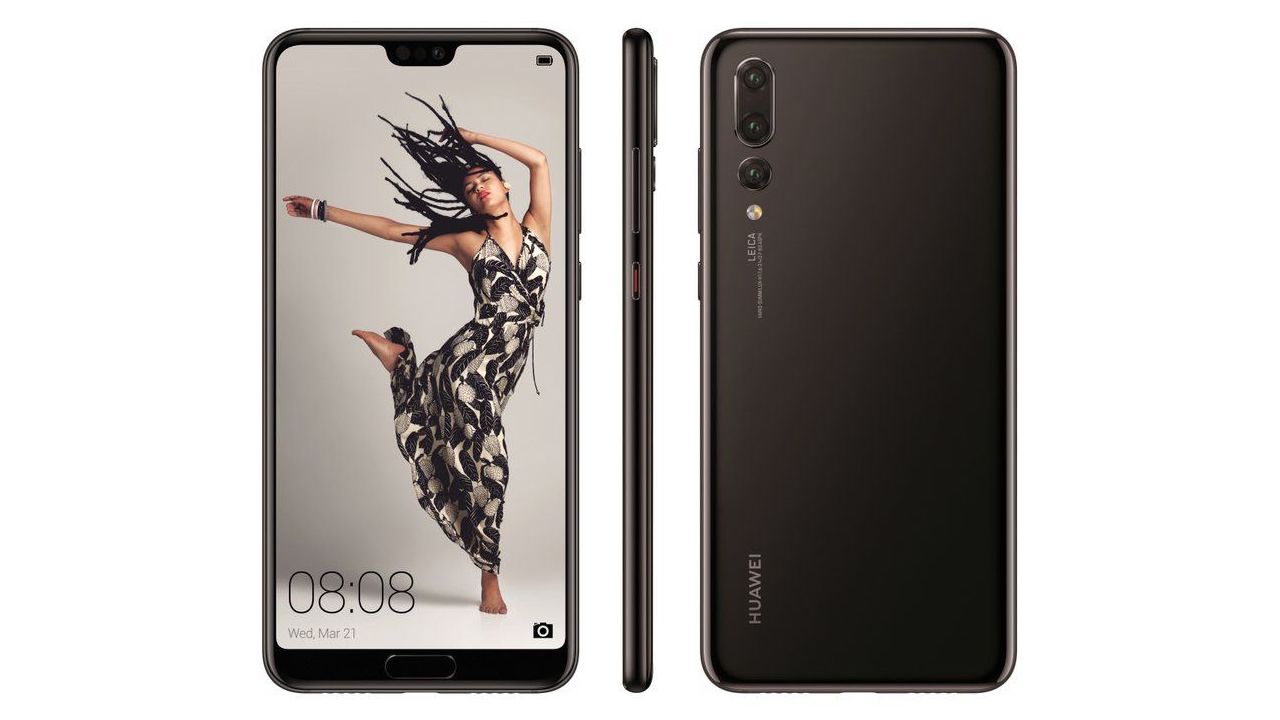 It looks pretty neat, with a compact steel body merging into the 6.1 inch oLED display. The color is, obviously, open to controversy, but I kinda like it. The bezel on the top is much smaller than those seen in iPhone Xs. And frankly, it gives an ugly look to it. Fortunately, the settings have an option that gives a black background to the bezel, making it disappear. The P20 Pro sports a fingerprint sensor on the front(where it should be!), as opposed to most of its competitors. Overall, it looks great but not exclusive; I would prefer an Galaxy S9 in terms of design. And its pretty compact. With a 7.8mm thickness and 180 g weight, its feels good in the hand. Its lighter and thinner than a Galaxy s9 and but heavier and thicker than an iPhone X. (seriously, I don't see why people care so much about weight and slimness; I don't).
Camera:
The Huawei P20 Pro is good at everything, but the camera is something it is particularly great at. I mean, 3 cameras have to do something great, right?!
The rear camera works in a combination of the 3 (duh.). The 40 mp is the main camera, the 20 mp adds light and clarity and depth while the 8 mp telephoto works on the zoom.
Look at engadget's camera test to understand the camera.
The 'master AI' is supposed to detect movements and identify subjects, and then modify the cameras settings to capture a good shot. I'm not a big fan of this, since I like to have full control of my camera, but there might a few of you who might enjoy this.
The pictures that you get with this phone are quite awesome.
When it comes to video, however, there's a bit of a problem. The phone offers video stabilization for 1080p, but 4k video is not stabilized. This becomes kind-of-a big problem if you wanna shoot 4k.
Battery:
Every one cares about battery; we like it when we don't have to charge our phones all the time. The Huawei P20 Pro doesn't disappoint with its massive battery. Even though it won't give a 50 hour battery life like the Huawei Mate 10, it gives a good consistent 39 hours. So you can charge it any other day. That's much longer than any iPhone, Galaxy or pixel.
Even with its big battery, the P20 Pro charges quick. However, there is no wireless charging, which is pity.
//ws-na.amazon-adsystem.com/widgets/q?ServiceVersion=20070822&OneJS=1&Operation=GetAdHtml&MarketPlace=US&source=ac&ref=qf_sp_asin_til&ad_type=product_link&tracking_id=techtarantula-20&marketplace=amazon&region=US&placement=B07BHDMHR1&asins=B07BHDMHR1&linkId=687e8be22b42b7a4939ffc4710ded361&show_border=false&link_opens_in_new_window=false&price_color=333333&title_color=0066c0&bg_color=ffffff
Conclusion:
Is it a cold-blooded murderer of iPhone/Galaxy/pixels? I don't think so. Even though the phone is pretty great, I'd still stick on to an iPhone X or Pixel 2 than get this one. The phone is worth buying, if you intend to buy a new one. The specs are all great, the batteries long-lasting and the camera's pretty fine. It offers a great Android Oreo experience, as well as feels good in the hand. Really, this phone seems too perfect. 4k video could be a problem, since there is no stabilization. I also feel that the photo editing software does simply to much to the photo, offering less flexibility.
Did you find this post helpful? Did you get hold of this phone? Also, are there any other topics you would want me to cover? Let me know in the comments section below….