Casual games are hidden gems. They are mostly free, require less storage, and are disposable(i.e. can be deleted once you are satisfied). And they are perfect for metro/bus rides, or any other situation with some time to be killed.
This post doesn't take into account the all-time favorites or the evergreen casual games, but games you've likely never heard of. As a rule, you should be able to play these casual games with the help of only one hand.
7 best casual games on iOS and Android.
Hyperscape: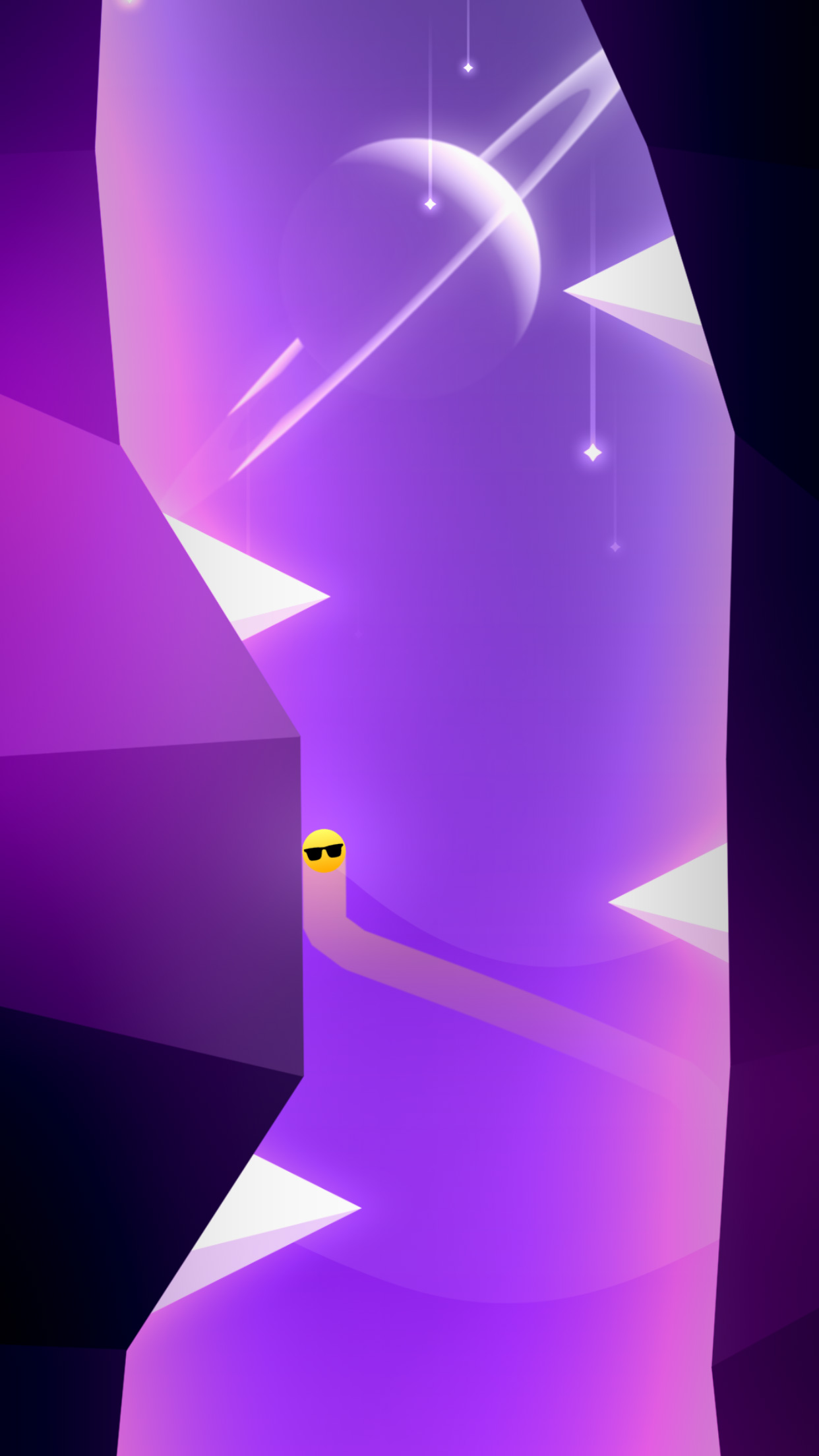 A simple, fun-to-play-game with lovely background music and tons of fun. Hyperscape is a game which with loads of challenging arenas and player objects to buy, so you can expect to be occupied by the game for a fairly long period. This game has nothing different yet manages to keep you hooked for a long time.
Fall:
A game by Ketchapp, Fall is an ordinary game with a witty twist: you have to simultaneously control multiple characters. With 6 different modes, and the easiest one pretty tough, the game is nothing sort of a challenge. Fall tests your reflexes and multitasking capabilities. This is also a game which requires two hands, so its an exception to the other games in the post.
The normal mode makes you control two characters, three characters for Nightmare, four and five for Hell and Inferno respectively.  And just when you think you've has enough, you have the Impossible mode with 6 characters to control. In the Cardiac mode, you have to collect all the hearts. Missing three hearts causes "Game Over!"
Up for a challenge? Get the game.
Pocket Climber:
Pocket Climber is a, well, a climbing game. Avoid the spikes and the colored spots to set your high score. This game is more challenging than it looks, and its lovely layout and multiple arenas make it all the more addictive. Pocket Climber is a really perfect game for those who just need
something to kill their time.
Pocket Climber is a kind of a game with nothing really special, but it is something you just don't feel like deleting.
Stick Hero:
A real enjoyment, Stick Hero is another game by KetchApp. Hold your finger on the screen to stretch out your stick and cross the gap. Make it too short or too long and your hero will drop. Collect cherries to purchase items, and set your high
Stack:
In the game Stack, you have to, well, stack! Stack bricks on top of each other. The bricks move over each other, and you have to tap at the precise moment. Any delay and your brick's size will reduce. Stack as many as you can and set your high score!
Breakout Ninja:
Test your reflexes as you pass the numerous levels in Breakout Ninja. Timing is everything in this game. Tap the screen at highlighted points to complete the level. Enjoyable and gradually challenging.
Steppy Pants:
This one is a fun and addictive walking simulator.  You have to step correctly on the sidewalk and avoid the cracks between two tiles. Reach checkpoints to continue across the area. After reaching a certain number of miles, you unlock new items, such as a new arena or a new character. This game is a must try.
The main character's bones lack coordination and they are dragged forward by the movement of the legs. That is what makes the game feel so different.
Did you find this post helpful? Are there any games you think should be on the list? Do you have any thoughts? Let me know in the comments section below.